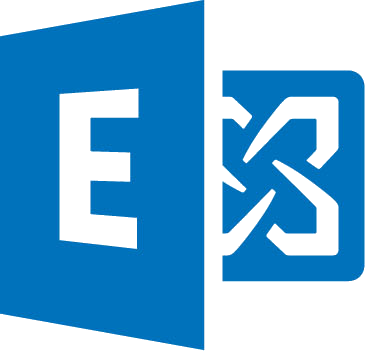 Australian Based Hosted Exchange Solutions
Get your business staff and emails working faster and more productive  today, with a Hosted Exchange Solution.
In this day and age, running successful company emails can make or break your business. Not only can missed emails directly cost you business, but doubled up replies to the same email can cost you and your staff time and make you look silly. If you are on the road, regularly on job sites during the day or simply not an office based business, then delayed responses can make you look unprofessional and lacking customer service standards to potential clients. Or maybe you are setting up a brand new business email, why not get ahead of the curve from day one.
Having a cloud based email solution, such as the Hosted Exchange product offered by our partner company Hosting Australia, is the answer to your potential issues.
Benefits of Hosted Exchange include:
Shared Email Accounts
Shared Contacts
Shared Calendars, Todo Lists and Tasks
Powerful Mobile email Applications for all major SmartPhones
Online Web Access or Full Outlook Client Support
and lots more…
Here are the Top 5 Reasons for Choosing Hosting Australia's Hosted Exchange service for your business emails:
#1 – Affordability
With services from less than $0.35c per day, your business can harness the full productivity and power of a Hosted Exchange server.  Not limited by the constraints of other cloud hosting services and based right here in the same Data Center as Host101's Web Hosting Servers, cloud email value for money has never been better.
#2 – Productivity
Boost your business productivity with powerful sharing options. Everything from meeting times, emails and contact sharing, right through to setting your staff todo lists.  Simple. Powerful. Effective.  Just take a moment to think how much time your staff spend juggling their day…for around $0.30c per day, instantly solve the day to day collaboration issues.
#3 – Anytime. Anywhere
Get complete unrestricted access to your Mailbox, from anywhere.  Including your sent items, and any folders you choose to configure…there are no limits. Set your Smart Phone up and access emails with the click of a button, or be notified when a new email arrives.  Traveling overseas and need to access your email? Use the safe, fast and secure Web Access page, to view all your emails from anywhere with an active data connection.
#4 – Safe and Secure
Backed by the same high level of security offered on all Host101 servers, including secure servers and powerful industry encryption, your emails are always safe and accessible.  If you are using your App, email client or Web Access, you can rest assured that our team is keeping an eye on your emails. All Exchange Mailboxes are backed up daily, with Monthly and Weekly archives kept off server, for that added piece of mind.
#5 – Quick, Easy Implementation
Get setup in a matter of minutes, with minimal downtime and interruption of email services. Our expert and 100% Australian Based Support team are here to help you each step of the way.
Find out how working with Host101 and Hosting Australia can assist the growth and productivity of your business by implementing a Hosted Exchange Solution today!